Return to Blogs
There are plenty of ways bathroom countertops can benefit your home, including visual appeal, functionality, and durability to name a few. Upgrading your bathroom with new surfaces can be one of the most rewarding aspects of your remodel.
Maneuvering all the options can be daunting for homeowners who have never remodeled this space. Bedrock Quartz is standing by to help make the process as painless as possible.
New countertops for the perfect décor

When you need the perfect décor match, bathroom countertops can work wonders to create ambiance and interior matching beauty. Choosing countertops that offer stylish visuals and features can be just what you need to take your space to the next level.
You'll appreciate the wide variety of materials, colors, styles, and durability levels we offer, so you can choose the products that meet all your needs. So, share your vision with us, and we'll care for the rest.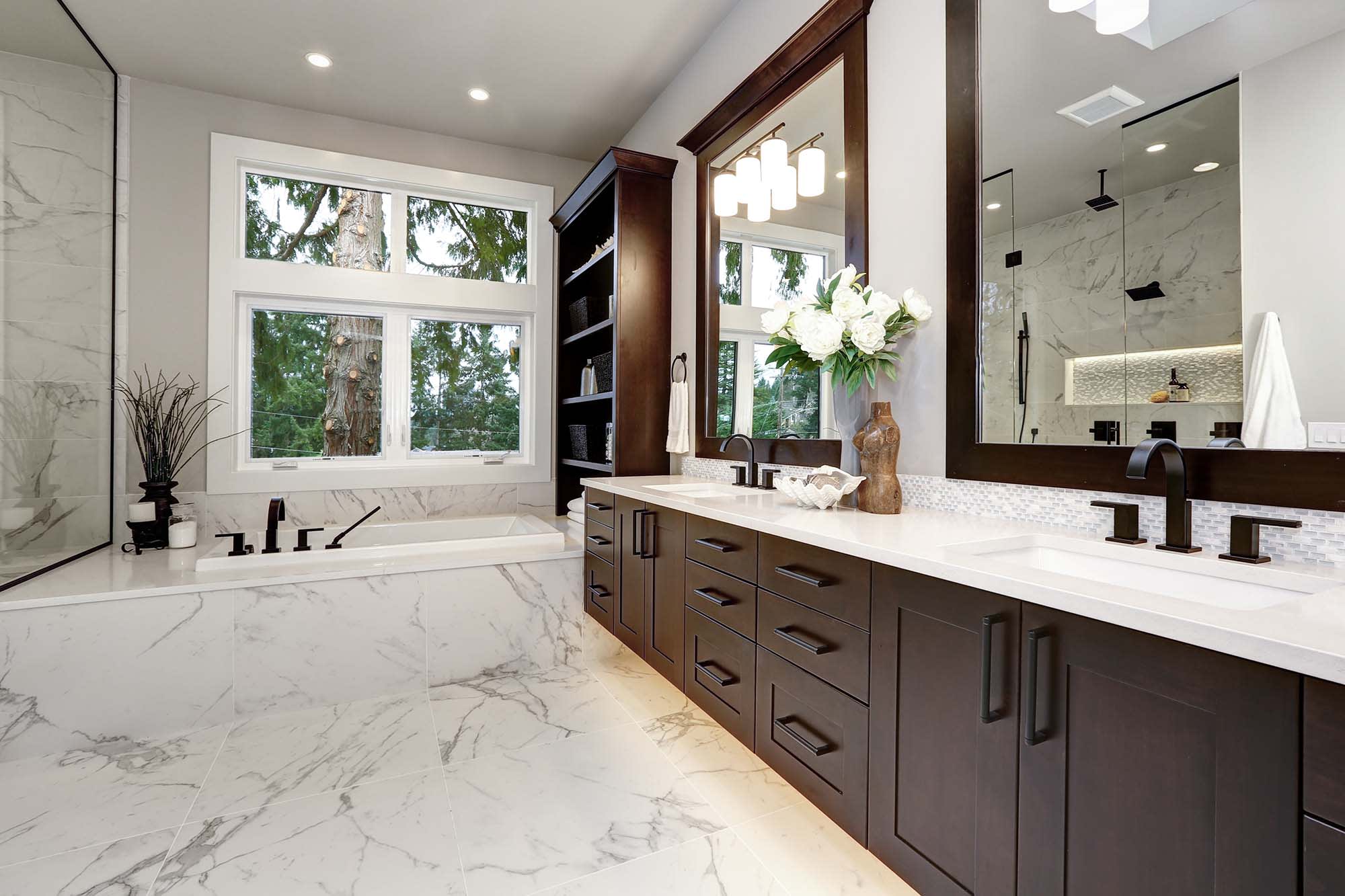 New countertops for durability

Besides beauty and style, these surfaces can also provide excellent durability. The right bathroom countertop can be resistant to scratches, mildew, mold, and are perfect for the busy homeowner.
Waterproof surfaces can also make a big difference in the bathroom, especially if you have children. Bathroom countertops help prevent water damage from splashes, dampness, and humidity and help create a longer lifespan to serve you for many years.
Get started today

No matter how large or small your remodel is, you can rest assured that Bedrock Quartz will make your experience as pleasant as possible. As a family-owned business with nearly 50 years of experience, we have the expertise, skill, and attention to detail to make your bathroom vision a reality.
Start your project by visiting one of our many Utah locations like West Jordan, Layton, Pleasant Grove, and St. George.